"
Open your arms to change but don't let go of your values."
(Dalai Lama)
The individual – driver of a transformation

In every cultural transformation the real focus is on every person. A successful transformation is fosteres by purposeful thinking, feeling, and acting of each individual.

Every person is the starting point of a transformation, be it the transformation of the self, the team, or the whole organization.

Cultural transformation doesn't occur accidentally. It is shaped and fostered by values, attitudes, intentions, thoughts, perceptions, and by actions of human beings.
Transformational Business Coaching

Besides cultural transformations several situations in everyday's business life offer various opportunities to grow as a person and master the challenges.

Solution-focused one-on-one coaching​ may be the setting required. An outcome-driven and future-oriented conversation may clarify the strengths and abilities that are already available. Bearing those resources in mind new possibilities become visible as well as the most useful first steps towards the own goal.

The following development areas may be a good starting point for an effective one-on-one coaching: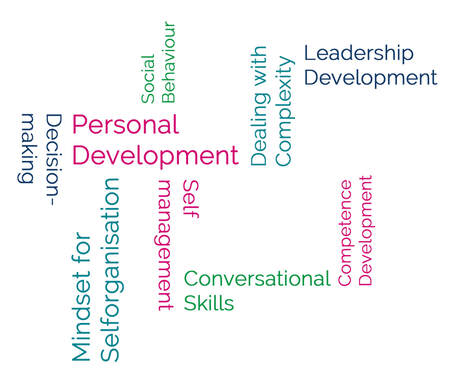 Transformational Life Coaching
​
Sometimes the challenges are more located in private life. The solution-focused approach could be of significant support as well.

Solution-focused converstion is opening up the clear view on the preferred future. It guides your journey by the perception of your own resources and examines the usefulness of the possibilities and the implementation of the solution.

Development opportunities may be challenges in areas like self development, relationship, family or educational struggles.